7th Feb 2023
Three Great Reasons to Visit Inis Mór (Inishmore) in the Off-Season
Inis Mór (Inishmore) is an iconic Irish location. One of three Aran Islands nestled in Galway Bay, the 12 sq mile island is a haven of Irish culture, a beautiful and historic land where Gaelige is still the spoken language. Inis Mór is technically on the famous Wild Atlantic Way, the longest coastal touring route in the world, but it is definitely off the beaten path, and visitors are treated to a stunning unspoiled landscape.
Many visitors travel to the islands in the summer months to hike, bike, and relax in the sunshine, but visitors experience a peaceful, authentic Inis Mór in the off-season.
So, if Inis Mór is on your 2023 bucket list, here are three great reasons to visit the island off season.
1. Go at Your Own Pace
Visiting Inis Mór in the off season means avoiding the crowds, lingering over the views and enjoying island culture at a leisurely pace. Whether navigating the winding paths on a hired bicycle from Aran Bike Hire, hiking to the top of Dún Aengus for breath-taking, panoramic views of the islands or ordering lunch at the thatched roof cafe, Teach nan Phaidi, having fewer people around can feel like having the island to yourself.
Imagine strolling on a deserted sandy strand, enjoying a coffee by the iconic stone walls, chatting to locals 'as Gaelige,' or browsing the woolly wares of the Aran Island Sweater Shop with all the time in the world… that's the off season!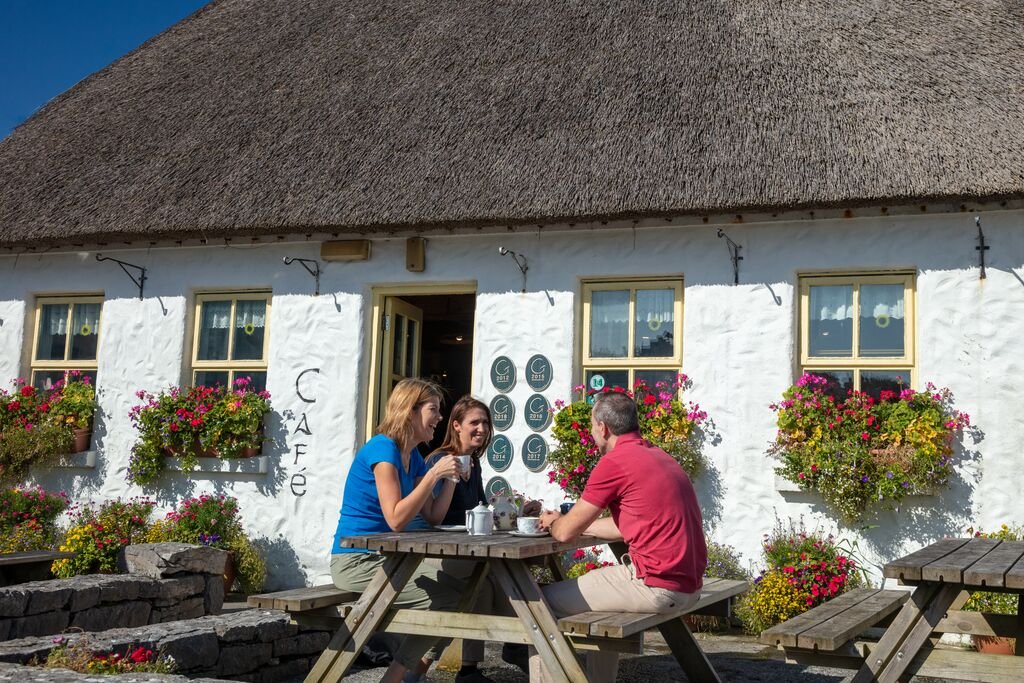 Teach nan Phaidi
2 To Blow Off the Cobwebs
Who wants to wait until summer for the next epic adventure? A day trip or overnight stay is an exciting mini-break, especially when a ferry is involved. Break up the drudgery of the new year and give yourself something to look forward to. If you wish to stay overnight, Kilronan Hostel is a short walk from our ferry departure point. Sip a coffee on the outdoor deck and enjoy the moment.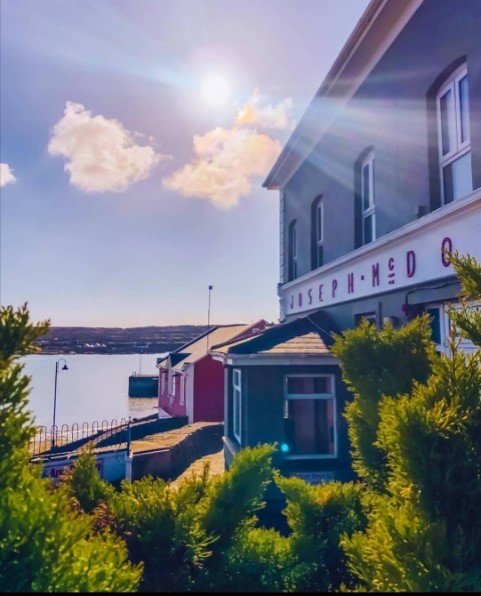 Whether you wish to mark a birthday, celebrate an anniversary, treat your loved ones to an authentic Irish experience or simply put some distance between you and the home office, the island is a convenient escape. Pack a day bag, board one of our ferries, and leave your worries on the mainland for a while.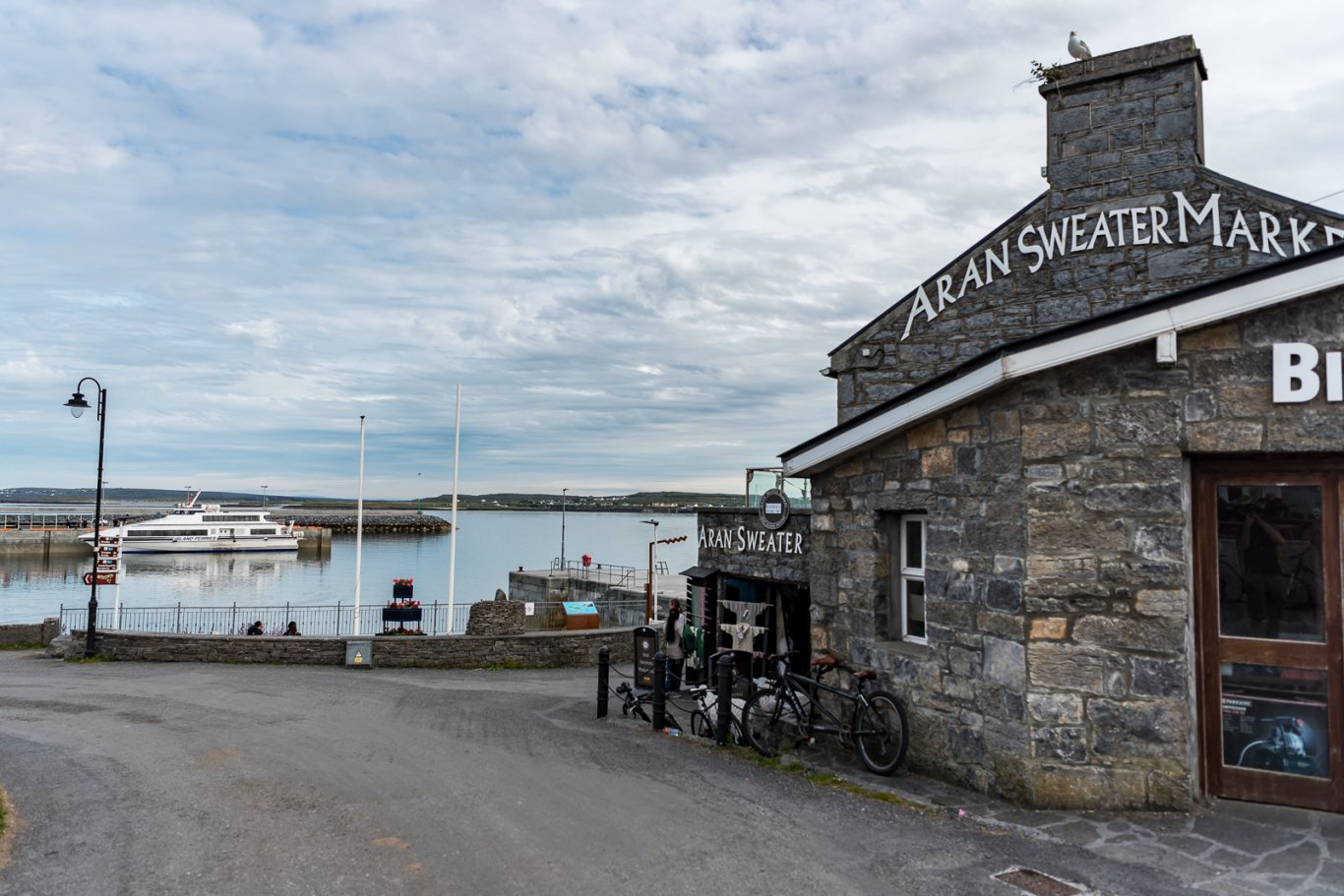 3. For Wildlife Watching
The seal sanctuary near Kilmurvey is a busy spot year-round. Once hunted to safeguard the fish stocks for the islanders, the species are now protected and celebrated as residents themselves. Atlantic seals come onshore to breed in autumn and can be seen lounging on the rocks. Add flocks of migratory birds, geese, gulls and raptors, and quiet, scenic beaches on which to watch them, and Inis Mór is a wildlife enthusiast's dream!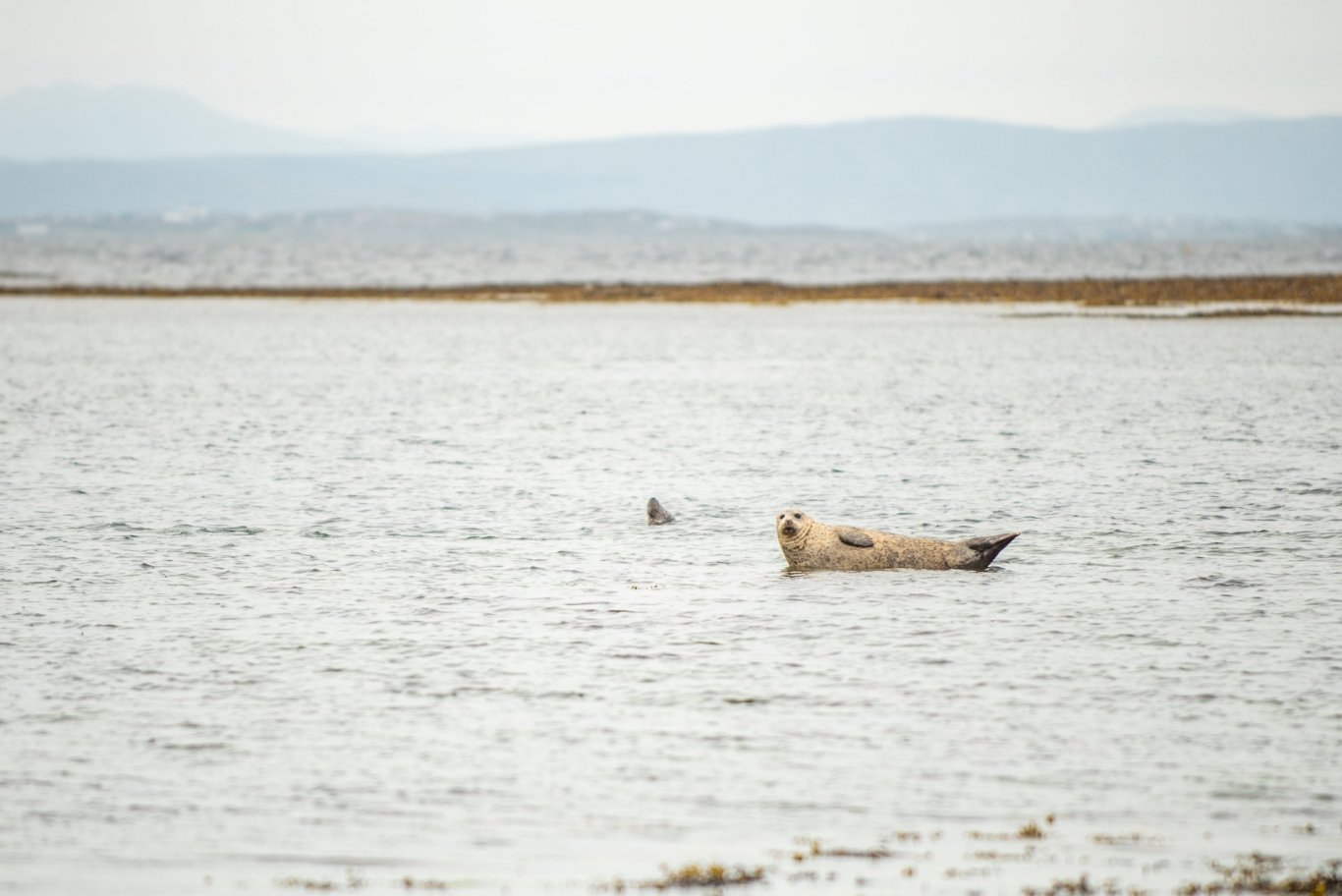 Seal Colony on Inis Mór
So, if Inis Mór is on your bucket list for 2023, why not sooner rather than later? Aran Islands Ferries operates a convenient morning and evening crossing from Rossaveel Harbour, in Connemara, County Galway. Visitors can enjoy the convenience of a daily shuttle bus to and from the harbour. The 40-minute sailing on our dog-friendly ferry is calm and comfortable, and our flexible refund policy ensures you won't be out of pocket should inclement weather scupper your plans. What are you waiting for?!
Check out our sailing timetable and booking page.