23rd Nov 2020
Introducing New Route and New Vessel in 2021
Be the first to know about the launch of this exciting new product and our latest promotions by signing up to our mailing list here.
Aran Island Ferries to depart from Galway city next year
Aran Island Ferries welcomed Ireland's largest and most environmentally friendly domestic passenger ferry, 'Saoirse na Farraige', to the fleet earlier this month. The eagerly anticipated heavy-lift vessel, 'Svenja', arrived in Galway Bay from Hong Kong bringing huge excitement to the area as 'Saoirse na Farraige' was gently lifted from inside the hold of the cargo vessel and lowered by crane onto water.
Ireland's largest domestic passenger ferry has arrived in Galway from Hong Kong. Saoirse na Farraige has been commissioned by Aran Island Ferries and will commence service next year ¦ Read more: https://t.co/Z2U4SYL6wN pic.twitter.com/idFOAZm5Is

— RTÉ News (@rtenews) November 6, 2020
The family-owned business further contributed to the excitement by announcing a new route which will depart from Galway Docks to Inis Mór next spring; the journey will take approximately 90-minutes.
Tá an bád farantóireachta is mó in Éirinn tagtha an bealach ar fad as Hong Kong go Cuan na Gaillimhe chun paisinéirí a thabhairt go hÁrainn. Is leis an gcomhlacht Aran Island Ferries 'Saoirse na Farraige' bád atá in ann 400 paisinéir a iompar. Tá an scéal @SineadNiN pic.twitter.com/6yLlkjXY1E

— NuachtTG4 (@NuachtTG4) November 6, 2020
Sales and Marketing Manger, Aine McLoughlin said, "From an economic standpoint, our new vessel didn't arrive in the environment we anticipated, but the fantastic weather, positive atmosphere and team spirit on the day of the arrival outweighed all obstacles. Despite the challenges imposed on our business and other tourism businesses across the country, our new vessel and route symbolize hope and opportunity, not just for us but for our partners on the Aran Islands, in Connemara and Galway. We are looking forward to the official launch next year and hope to see the investment positively impact other businesses."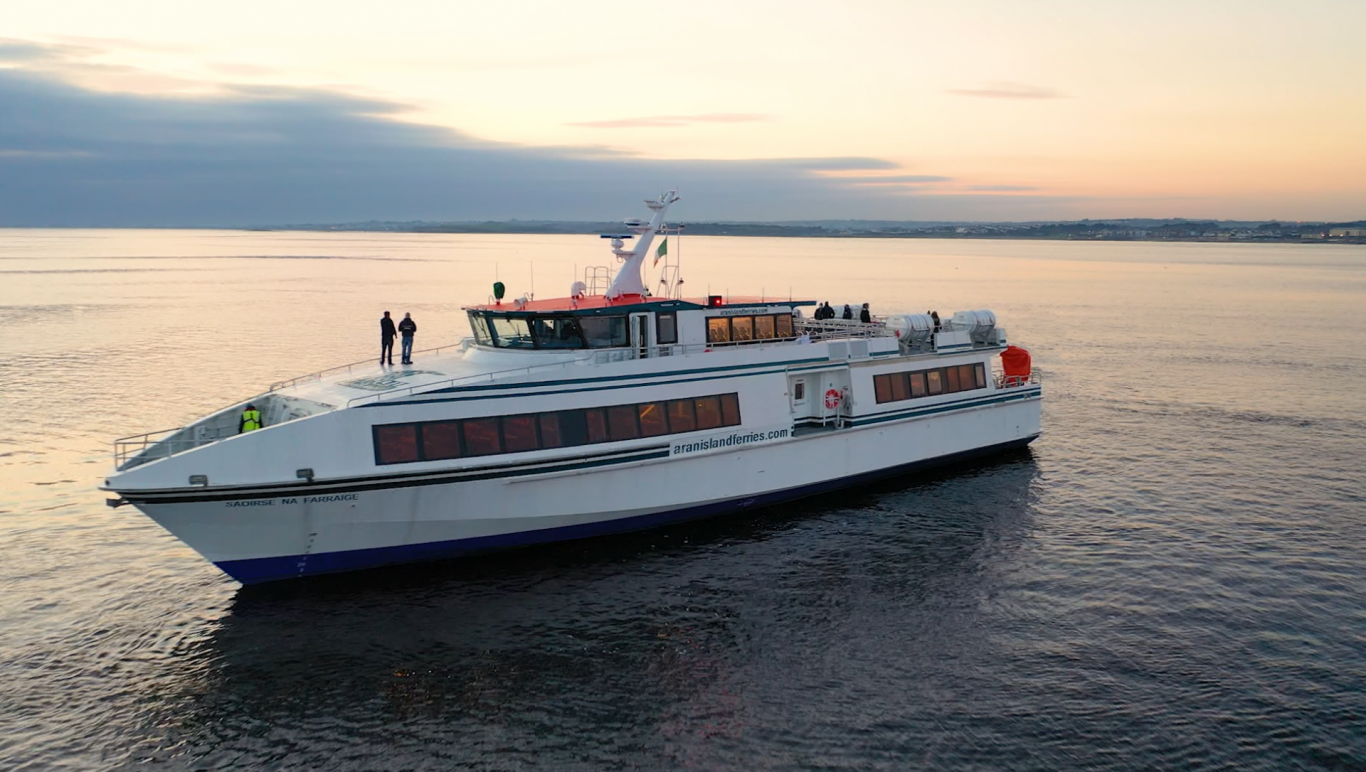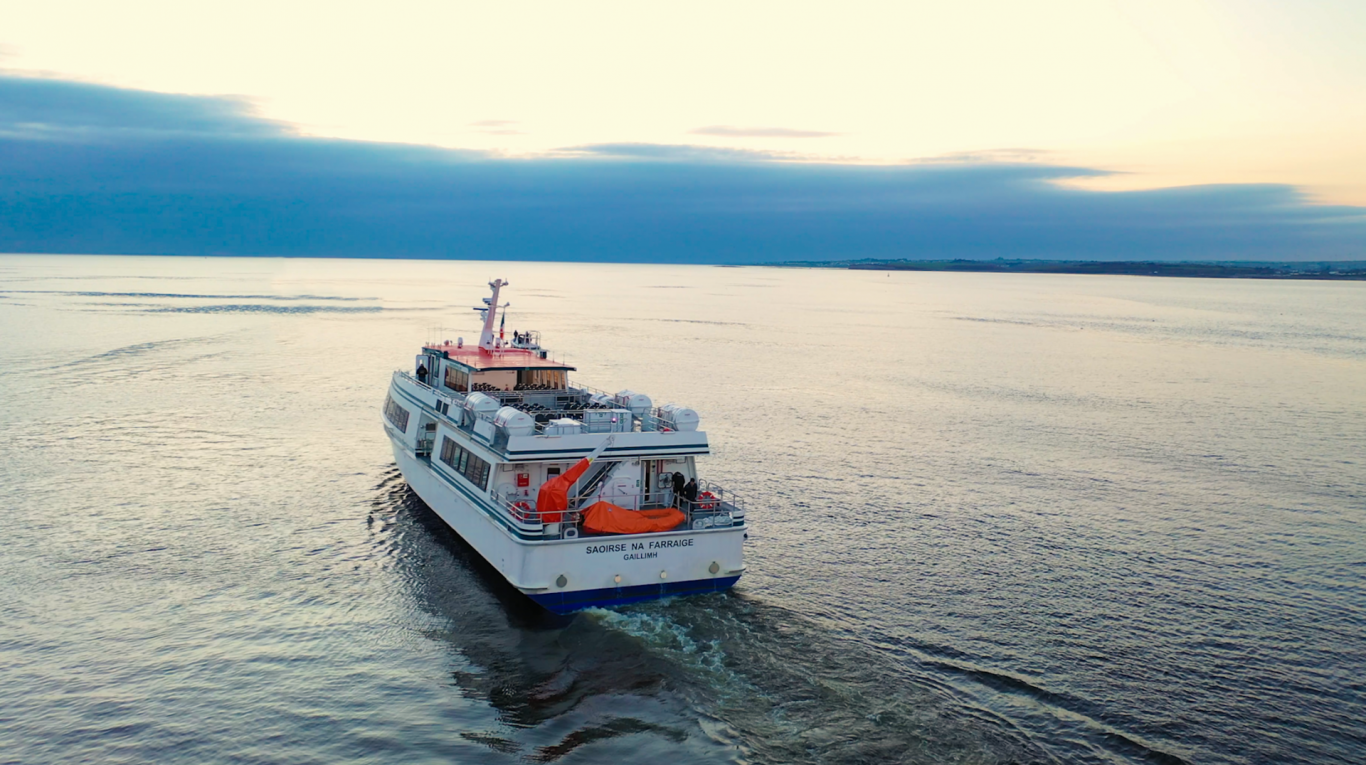 Aran Island Ferries last operated their Galway city to Inis Mór departure in 2005 and believe the new route and vessel will greatly enhance passengers travel experience to the islands.
"Our main goal is to ensure our passengers experience a safe, comfortable journey to the Aran Islands. 'Saoirse na Farraige' was designed to provide maximum comfort in all weather conditions and additional space for our crew and passengers. An alternative route offers choice and convenience for many Galwegians and visitors staying in the city," said McLoughlin.
More information on the new route will be announced early next year.
Don't forget to sign up to our mailing list here for the latest news on our Galway city departure and the launch of our new vessel.